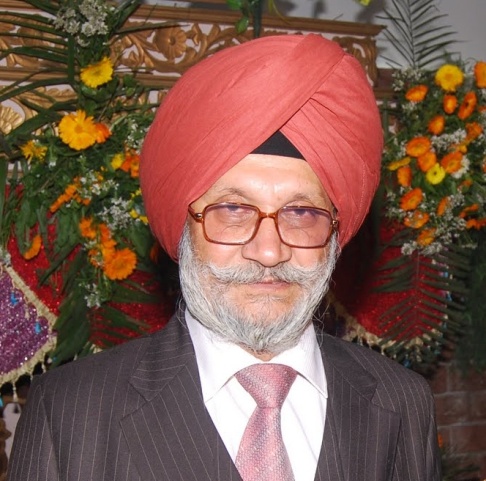 We are led by Mr. S. S. Chauhan, who is the Chairman of our company. His long industry standing of over 25 years consistently guides through the thick & thin of the business. Furthermore, we have a team of industry professionals, technical designers and engineers with extensive experience in the field of process instrumentation. In addition to the workforce, we also make use of latest technologies in our processes, which help us to manufacture new products and meet emerging industry's needs.
The credit for the growth of our organization also goes to our team who have strong hold over the involved processes, assisting us to produce innovative and customized range of products. Furthermore, our R&D unit assists us in doing extensive research work to develop the range as per client's work specific requirements.

Products We Offer
Maintaining the quality standards in our products, we regularly upgrade and customize the products as per various application requirement in the industries. Our wide range of products are Continuous Level Float Sensor, Fuel Sensor for DG Sets, Magnetic Level Indicators, Level Switches, Cable Float Switch, Miniature Level Switch, Miniature Level Switch (Stainless Steel), Vertical Multi Level Switch, Side Mounted Level Switch.

Features of our products :

Accuracy in performance
Durable
Consistency in output
Easy level reading
Frost free
Reliable

Application Areas :
Sugar Industry
Chemical plants
Refineries
Textile mills

Manufacturing Facility
We have a sound manufacturing unit with modern & advanced technology based automated machines, CAD, CAM facilities. The effective use of machines, other associated process equipment and qualitative raw materials like stainless steel, bronze, polypropylene etc. installed in our manufacturing unit enable us to develop zero defect range.

Furthermore, we regularly upgrade our manufacturing unit with latest techniques and innovative production procedures, which also help us to deliver as per the emerging market demands.
Research And Development
Our well calibrated research and development wing ensures the overall development of the product and as per the emerging industry demands. It helps us to anticipate future industry needs and conduct regular research in bringing further enhancements in the range.

Team
We have an adept team of experienced engineers and technicians who have expertise in their respective domain. It enable us to produce qualitative products. Further, they work in coordination with each other to meet the business targets.
We also organize regular training sessions that helps in updating their process knowledge as per the emerging advanced technologies. This allows them to properly use available technology and make the best possible use of the available resources.
Documentation & Products

Detailed Documentation:
We do detailed documentation to enhance the business processes of our clients, which also helps in our growth. All the documentation are done in a safe and secured manner.

Customized Products:
Our in depth process understanding and capability to serve clients as per the emerging demands also helps us to customize our range as per the client's requirements and specifications.

Customers Satisfaction:
We have skilled professionals and expert technicians who assist us in manufacturing qualitative products for the customers at affordable prices. The effective use of quality testing equipment and other associated machinery also helps us to deliver exactly as per the given specifications and prevailing international standards.

Why Us
With our long years of experience in this field, we are able to manufacture and export them in bulk quantities to our customers. Some of the factors for which we remain ahead of our competitors are:

Successful execution of bulk orders
Well equipped infrastructure
Experienced team
Timely delivery